A virtual mental health training program for campus leaders— including student leaders, student associations, and anyone working part or full-time in student life.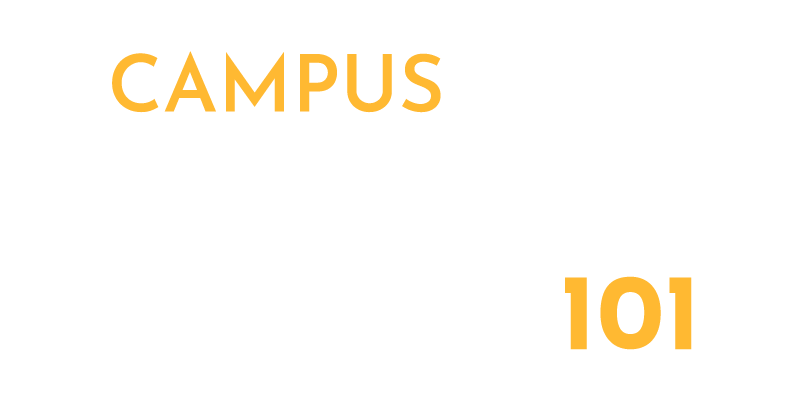 Challenging times call for an evolution in mental health training. 
Since 2016, we've dedicated ourselves to supporting campuses across North America by offering innovative mental health services and workshops.  
Now, to support campus leaders during the 2020-2021 academic year in response to the extenuating circumstances presented by COVID-19, we are launching a new virtual training initiative called Campus Mental Health 101.
This program is a curated training program for leaders at your campus — including both elected student officials serving student government, committees, and clubs, along with paid part-time and full-time administrative staff members. 
Campus Mental Health 101 is designed to teach the fundamentals of mental health and give students and staff the skills they need to support one another through this unprecedented time and become effective champions of mental health in your campus community. 
The Campus Mental Health 101 program includes five virtual workshops delivered to your organization by a member of our team with extensive experience in post-secondary mental health. Plus, your organization will receive ongoing access to exclusive tools and resources, bonus workshops through the 2020-2021 academic year, and access to our North American-wide community of leaders who are, like you, passionate about supporting mental health and wellbeing on campus.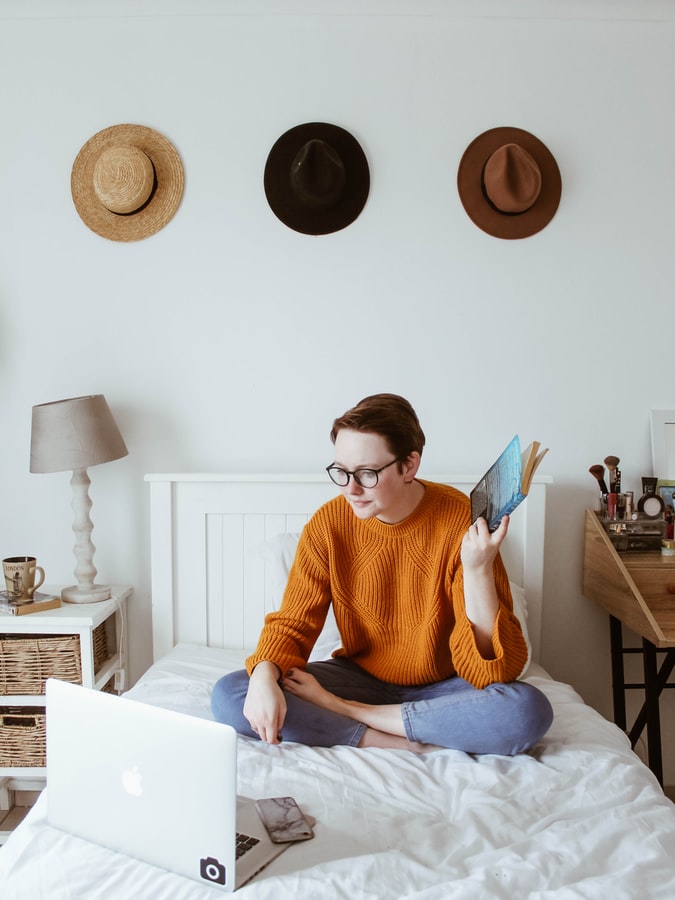 Core Workshops
This curriculum is built around five virtual workshops and delivered by our team of experienced social workers, therapists, and facilitators. These five workshops, combined with our bonus webinars and resources create a comprehensive learning opportunity for your campus leaders.
Workshop One: Mental Health Basics
What is meant when we say "mental health" and why does mental health matter? In this introductory workshop, we lay the groundwork for understanding what mental health means on campuses today, from the challenges that students and staff deal with day-to-day to what it means to proactively promote mental health and wellbeing on campus.
With a keen focus on normalizing the topic and making it relatable, this session will focus on developing basic mental health literacy, awareness of key issues facing members of campus communities, and outline key services and resources that are available to students and staff alike.
Workshop Two: Promoting Mental Health
The role of a campus leader in advocating for student needs is essential — and the best kind of advocacy is built on normalizing the issue and making the topic relatable to as many people as possible.
In this session, we'll focus on teaching creative ways to normalize mental health challenges by planning effective events big and small, creating ongoing awareness campaigns that create opportunities for a dialogue on mental health at your school, and making the promotion of mental health and wellbeing familiar touchpoints of campus life.
Workshop Three: Supporting Peers
Engaging in dialogue that can sometimes be difficult with peers is part of being a campus leader. This session will teach the fundamentals of navigating this role in a way that both creates a positive impact on peers while reinforcing boundaries to mitigate risk.
This comes down to thorough training on the lifecycle of any mental health challenge and understanding how to support a peer in navigating available mental health resources.
Workshop Four: Supporting Myself
Balancing all elements of being a campus leader and the rest of life can be… stressful. When we aren't able to identify the signs of stress and don't have the tools to manage it, we can easily become overwhelmed and stuck in an unhealthy loop. Especially during COVID-19, we're all struggling to cope with the uncertainty of the moment and are naturally feeling scared, isolated, and overwhelmed.
This session is all about balancing priorities and managing stress as a student or staff leader, with a keen focus on proactively managing competing priorities and engaging in nurturing activities.
Workshop Five: Key Leadership Skills
All campus leaders, whether student or staff, require certain fundamental skills in order to be effective advocates of mental health and stewards for on-campus wellbeing. In this session, we'll cover valued-based leadership, critical decision-making skills, how to effectively model behaviour to other members of your campus community, and how to inspire collective action to make a positive impact at your school.
Because Campus Mental Health 101 is not just about cultivating a better understanding of mental health issues or how to support your student body and administrative staff, it's also about how to make real social change and help normalize mental health at your school.
Optional Workshops
Depending on your needs, we can either add the following workshops or swap out any of the above. 
Crisis Intervention Training
Campus student leaders and staff need to feel able to respond to any crisis situations in a way that is both appropriate and effective to the circumstances. This is, of course, made more difficult in a time of isolation where we often connect virtually.
In this two-hour training, we will lead a virtual session on how to intervene in a mental health crisis, understanding different kinds of messages or invitations for dialogue, understanding risk assessment, and how to de-escalate a situation and transition to effective resources, whether a crisis counselor, ongoing clinical therapy, peer support program, or other campus or community-based options.
Adjusting to Change
Often university or college is one of the first major life changes a person goes through on their own. Learn to support students as they adjust to big life changes, like starting or leaving college/university. In this training you will be able to better understand how people react during periods of change. As well, you will review what factors can exacerbate these difficulties, as well as what factors are protective. Lastly, this training will equip you with the skills necessary to best support students during these periods of uncertainty.
Exploring Identity
Learn more about LGBTQ2S+ identities, how to best support students who are questioning their sexual and/or gender identity and the interplay between identity and mental health. This workshop will help you learn how to ensure LGBTQ2S+ students feel safe and supported, how to help others become allies, and how to foster a culture of respect and dignity throughout your campus.
Harm Reduction
Learn how to support students who drink alcohol and/or use cannabis and/or other substances. Review common myths and facts around harm reduction and safe use. Cover concrete strategies to assess potential harms and develop solid harm reduction plans that you can offer students both proactively and retroactively.
Trauma-Informed Campus
Learn the basics of trauma-informed care. Understand how different experiences of trauma can impact someone's behaviour. Learn what factors need to be included in your response to a disclosure, and how you can ensure you don't contribute to making anything worse.
Low-Impact Debriefing
This session will explore how to talk with your team about what you've heard/seen in supporting others' mental health in a way that is supportive and does not contribute to burnout or vicarious trauma. In this workshop we explore how to talk to one another about your work in a way that builds further resilience.
Get Educated
Learn the basics of student mental health, and what's most important to know as a campus leader.
Get Inspired
Explore creative ways to normalize mental health on campus by integrating best practices into all events.
Get Connected
Get help from industry leaders along with fellow students and staff from campuses across North America who
get it
.
Get Ahead
Develop leadership skills to properly advocate for positive mental health on your campus.
Get Tools
Adopt tools and actionable frameworks to support themselves and their peers in navigating every day mental health issues and support systems.
What's included in the program?
Five (5) virtual workshops between 60 and 90 minutes in duration specifically designed for your campus team/organization. 

Follow-on tools and downloadable worksheets to accompany each session, built to encourage retention and actionable outcomes.

A certificate of completion for each campus leader that completes all five workshops

Access to a closed community of campus leaders from across North America for the duration of the 2020/2021 academic year, helping you feel less alone and more connected as you improve campus mental health together. 

Access to add-on content and learning opportunities, including interviews with thought leaders and change-makers in the campus world. 

A discount on virtual events and workshops booked through our team for the duration of the 2020/2021 academic year.
A note from our program director 
At Shift People, we're on a mission to change the narrative around mental health on-campus today in order to support the wellbeing of tomorrow's leaders.  
That mission has brought our team to college and university campuses all over North America to deliver our signature programs including What's Your Big Lie? and Real Campus. 
Over the years, we have seen an increased need on campus for student and staff leaders to advocate for positive mental health by modelling it themselves, assisting students in navigating mental health resources and, more broadly, normalizing the dialogue around mental health at school. 
After all, making headway against mental health challenges on campuses isn't about only hosting an awareness week or holding occasional events. It's about nurturing leaders in your community that can create change themselves. 
Because mental health is a team sport.  
I truly hope you join us. 
Jordan Axani 
Co-Founder of Shift People + Shift Collab + Real Campus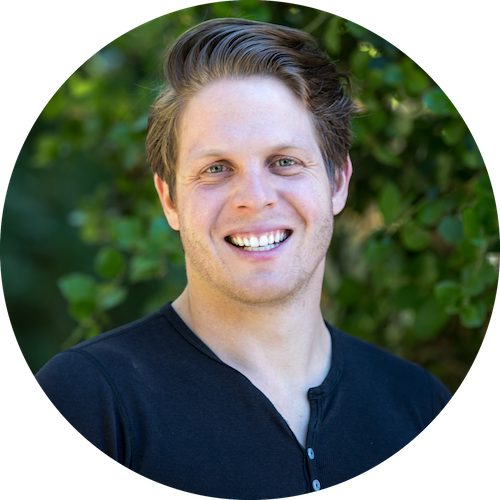 We're proud to be trusted by campuses across North America.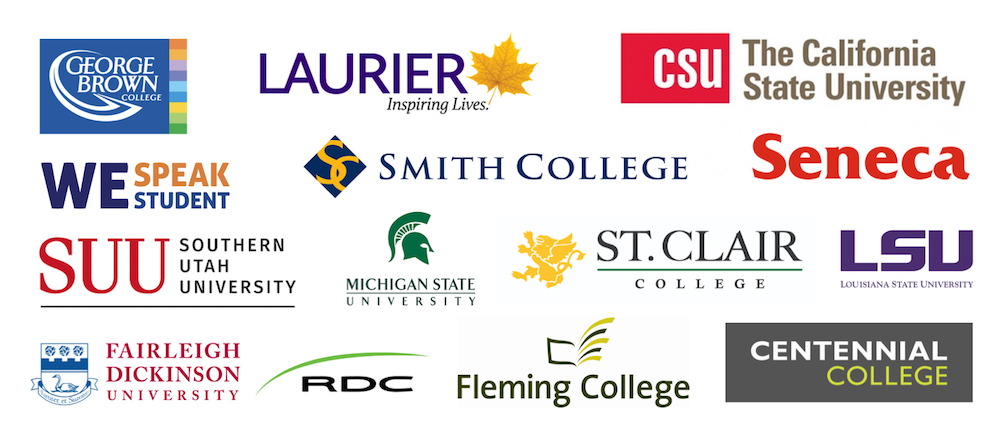 "The team at Shift Collab is so helpful and attentive. From in-person event set ups to virtual webinars, the services they provide to our students is truly invaluable. Event lead-up is thorough and they put so much attention into detail to ensure that your event runs seamlessly and really resonates with your students!"
"Working with Shift has been a great and enlightening experience for me and everyone who took advantage of the amazing sessions they provided"
We are so thankful to the team at Shift Collab for their hard work and dedication in providing tailored services that suit the needs of our campus community."
"We have worked with Shift Collab on a number of mental health related Lunch and Learns at our studio. What we enjoy about them is that they take topics that can be intimidating to some and deliver it in a way that creates an open and engaging dialogue. Their training is very relatable and it resonates well with our audience."
Program Fees
The cost of the entire program for your campus regardless of how many people will be part of the program is $3,499 CAD or $2,999 USD plus any applicable taxes. 
Single Workshop Fees
The cost of any single workshop is $799 CAD or $699 USD plus any applicable taxes. 
Why Choose Us
We have led over 300 successful training events across North America.
We operate Canada's largest Student Assistance Program, Real Campus, supporting some of Canada's largest academic institutions.
Our team is made up of educators and therapists, ensuring both an engaging and clinically strong curriculum.
How many people can I include in our group?
This program is designed for campus leaders that work within a specific organization. For example, if you are the General Manager of a Student Association and want to include your elected board, full and part-time staff members into this training, that's no problem. You can include members from another on-campus organization, though we don't advise including members from multiple organizations with different purposes as it will convolute the training.
When does each workshop happen?
The role of a campus leader in advocating for student needs is essential — and the best kind of advocacy is built on normalizing the issue and making the topic relatable to as many people as possible.
In this session, we'll focus on teaching creative ways to normalize mental health challenges by planning effective events big and small, creating ongoing awareness campaigns that create opportunities for a dialogue on mental health at your school, and making the promotion of mental health and wellbeing familiar touchpoints of campus life.
Where do these workshops take place?
They're all virtual and take place on Zoom. Your team will simply have a link for each session that will be shared with you.
Can I buy just a couple of these workshops?
Yes, you can, though we recommend that you opt for the entire curriculum in order to ensure continuity, more meaningful learning opportunities, and a more actionable outcome as a result of this program. A workshop for the sake of a workshop rarely yields the kinds of results organizations seek. That's why we are creating a specific program.
How is this different from ASIST or Mental Health First Aid?
Both are great programs, however, this serves a different need. While ASIST targets suicide and Mental Health First Aid tackles generally mental health literacy and peer awareness, this program is designed to training and develop on-campus leaders within your organization who can champion mental health and wellness.
Who will deliver each workshop?
Our facilitator team will be responsible for the delivery of each session. Aside from being a therapist or mental health expert, each facilitator is a skilled public speaker and trainer, having worked alongside Jordan Axani and Megan Rafuse closely for over one year.
How do we sign-up?
50% of the payment is due upon sign-up and 50% is due on September 1, 2020.

Once you sign-up, we will send you a welcome email with an intake form. In that form, you'll answer some general questions about your organization, request dates for each session, and share a list of the people you want to be included from your organization.

Our team will then confirm the dates of each session and schedule a kick-off call with you, if requested, in advance of the first session. Note that the first workshop also functions as a brief orientation of the Campus Mental Health 101 program, and all access to the tools, materials, private online community and bonus sessions are shared in the first workshop.
What if I have other questions?
We're here for you. Just contact us.
I'm looking for mental health programming for our students. Can you help?
Yes, absolutely! You can find information on our virtual mental health workshops and events for students by clicking here. 
Take Action Now
Inquire today about booking Campus Mental Health 101