Overcoming Imposter Syndrome
Challenging the feeling of being a fraud and encouraging openness to ask for help in the workplace.

The Concept

Do you ever feel like you're going to be "found out" at work? Of course you do. Most people do. In fact, studies show that over 70% of workers have experienced this feeling.
This is especially true for employees, managers, and leaders in companies that are fast-paced and growing. The downside is that this internal narrative can seriously harm teamwork, productivity, and overall moral.

 
The Session

In this 60-90 minute workshop or keynote speech, we will work together to label the feelings of imposter syndrome and do an exercise that allows for everyone in the room to anonymously share the last time they felt like a fraud at work. This forms a baseline for an open dialogue about this workplace challenge.
The Outcomes

By the end of this session, attendees will:
Understand that feelings of imposter syndrome are normal

Practice strategies to identify imposter syndrome

Gain tools to address imposter syndrome at work

Understand how to better support colleagues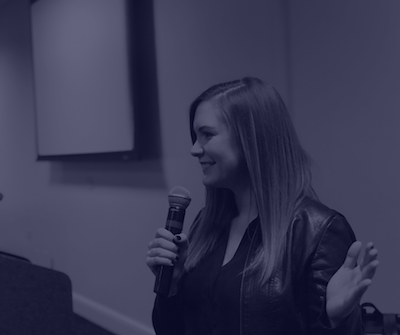 Definition of Imposter Syndrome
"A collection of feelings of inadequacy that persist despite evident success."
"We have worked with Shift Collab on a number of mental health related Lunch and Learns at our studio. What we enjoy about them is that they take topics that can be intimidating to some and deliver it in a way that creates an open and engaging dialogue. Their training is very relatable and it resonates well with our audience."
Andrea Bailey