Understanding Gender Identity
Ensuring everyone is feels seen, accepted and safe in the workplace.

The Concept: 
As times change and we learn and grow, gone is the old gender binary replaced with an updated gender spectrum. In business, we look to drive innovation and change; being stuck in the binary causes creatives to leave identity at home, which in turn hampers change and stifles innovation. Understanding gender identity helps to create safety and allows professionals to bring their entire selves to the workplace. 
The Workshop
This 60 minute workshop looks at the importance of creating psychological safety in workspaces. We will explore the implications gender identity has on employee mental health, challenge our fears and misunderstandings, and engage new understanding of contributions to the working environment. 
The Outcomes:
Increase their understanding of the gender spectrum.
Challenge fear and implicit bias.
Understand how they can contribute to an environment in which every person is safe to be themselves.
Develop a comfort in not knowing, and furthering their education.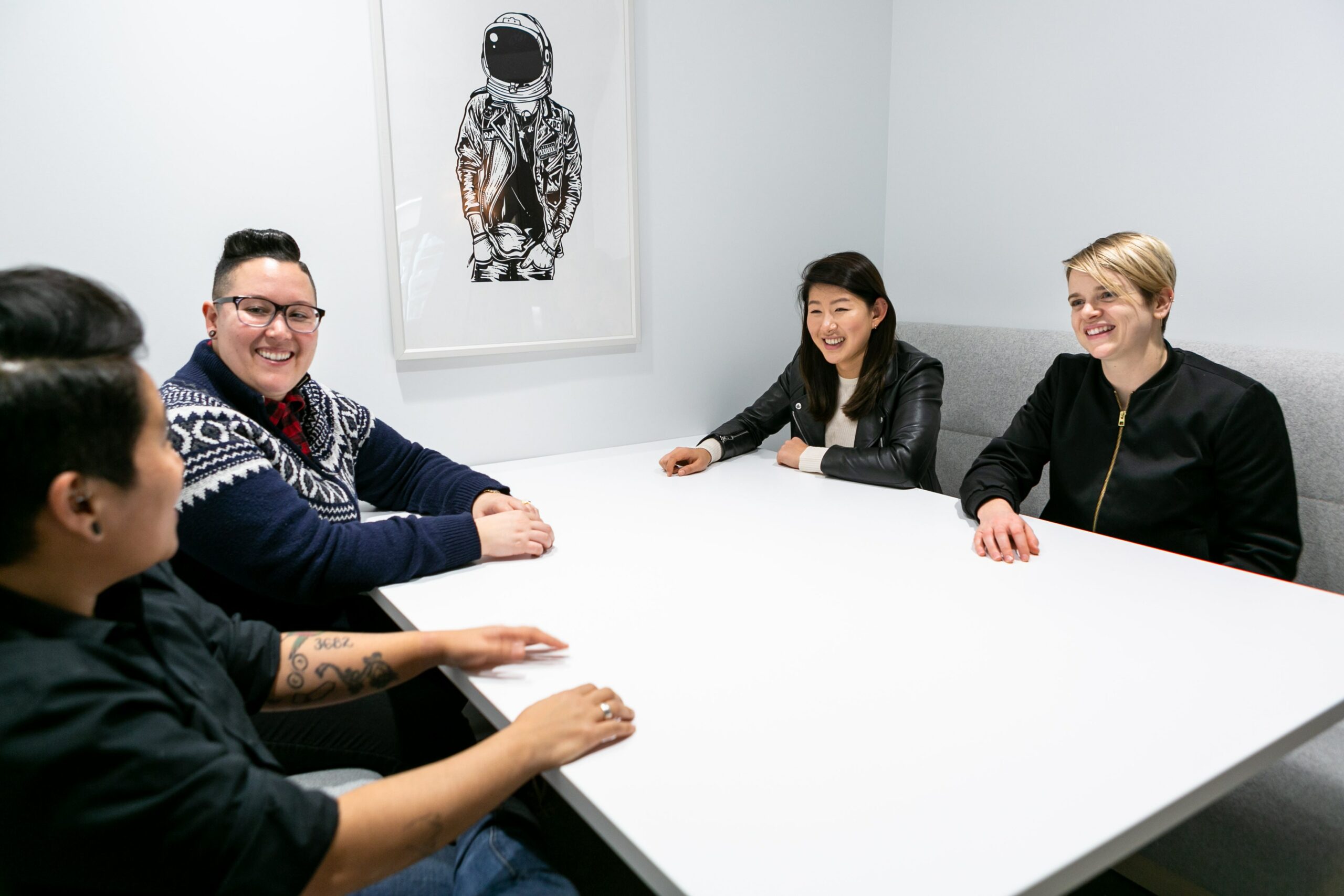 Why this matters
"Inclusion is the only scalable way to build diversity within an organization. Without thoughtful and deliberate discussion and action to cultivate an inclusive environment, all the energy and resources spent on recruiting a diverse workforce are for naught. The employees, so painstakingly recruited, will be gone within three months."
–
Forbes
"We have worked with Shift Collab on a number of mental health related Lunch and Learns at our studio. What we enjoy about them is that they take topics that can be intimidating to some and deliver it in a way that creates an open and engaging dialogue. Their training is very relatable and it resonates well with our audience." Andrea Bailey